tags
International environmental agreements
From (Pouw et al. 2022):
First, at the international level, universal coalitions are more cost-efficient and effective than fragmented regimes, but more difficult to negotiate and less stable. Second, in developing countries, there is need for substantial external funding to cover the short-run costs of environmental compliance. Third, market-based solutions have been increasingly applied in international agreements but with mixed results.
Climate policies
Acceptability of climate policies
From (Dechezleprêtre et al. 2022)
Different levels of acceptance for climate policies across countries: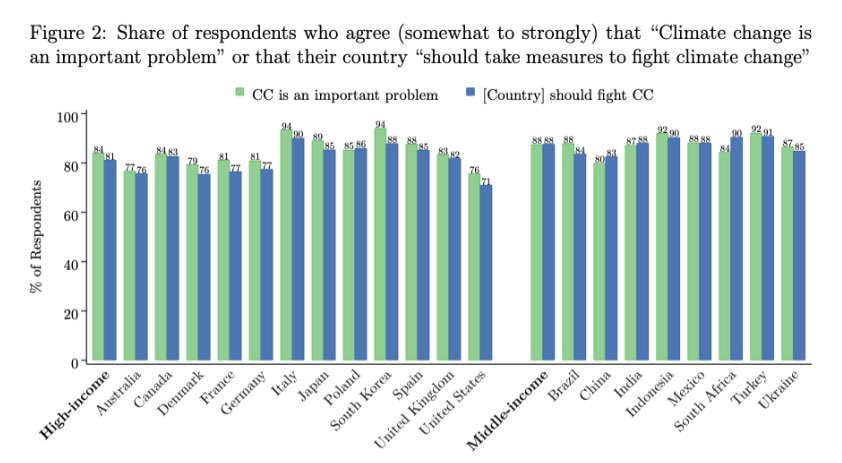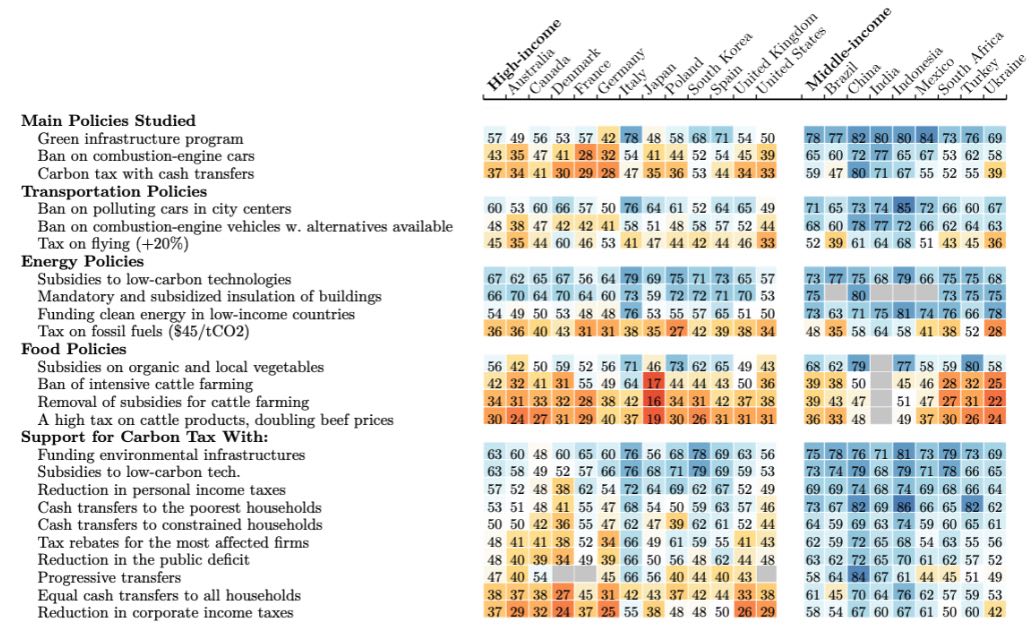 Notably in the table above, middle-income countries seems to be more ready to accept climate policies than high-income countries. This may show that high-income countries resist the measures that they argue are needed to fight climate change. Especially the carbon tax in various forms seems to be less accepted by high-income countries. The acceptability of the carbon tax is discussed in the carbon tax note.
A panel about acceptability of climate policies: "How to inform to reinforce the social acceptability of climate measures?"
Bibliography
Nicky R. M. Pouw, Hans-Peter Weikard, Richard B. Howarth

. . "

Economic Analysis of International Environmental Agreements: Lessons Learnt 2000–2020

". International Environmental Agreements: Politics, Law and Economics. DOI.

Antoine Dechezleprêtre, Adrien Fabre, Tobias Kruse, Bluebery Planterose, Ana Sanchez Chico, Stefanie Stantcheva

. . "

Fighting Climate Change: International Attitudes Toward Climate Policies

". National Bureau of Economic Research.